Chichen Itza is located in the Yucatan Peninsula in Mexico near Valladolid, Yucatan, a nice little Colonial town that you must visit and it is also really close to one of the most visited cities for tourism: Cancun.
Archaeological Site
Chichen Itza is a well-known Archaeological Site and more after being selected one of the New 7 Wonders of the World in July the 7th, 2007.
Chichen Itza welcomes over 2,500,000 visitors each year and you can reach the archaeological site by car, bus or with different tours.
Chichen Itza opens every day from Monday to Sunday from 8 am to 5 pm, the last entrance is at 4 pm, and you can get the tickets on site. You can also checkout: Chichen Itza Tickets.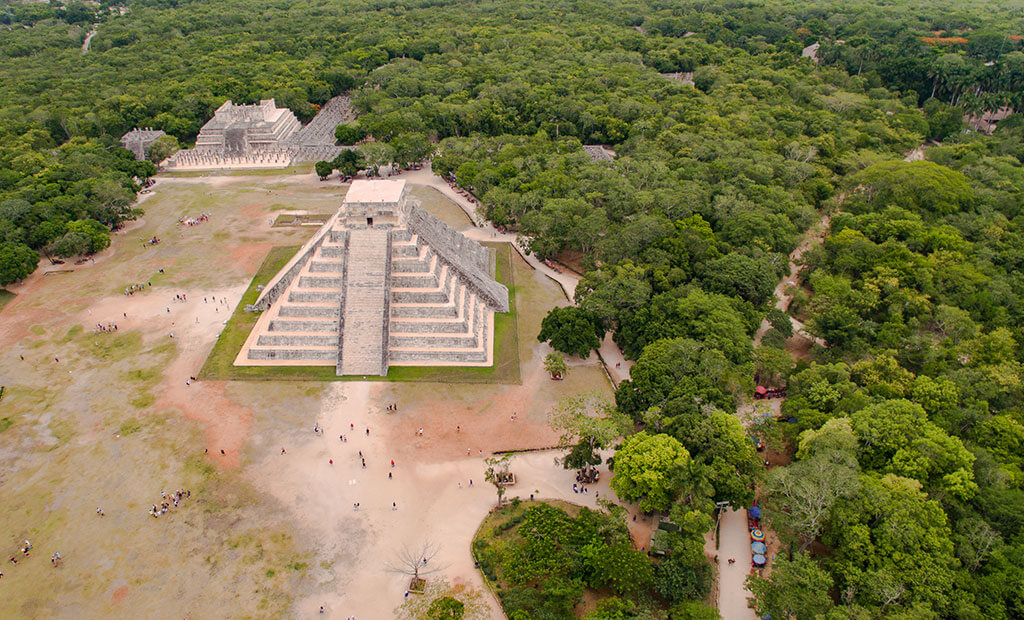 Chichen Itza is beautiful and magnificent just as you must have already heard and it has plenty of Mayan Ruins to visit and get to know about its history.
Chichen Itza is divided in Old Chichen and Chichen Itza where you can find 6 Mayan Ruins in the Old Chichen section and about 20 Mayan Ruins in the New Chichen or Chichen Itza, making it a total of 26 Mayan Ruins to see on the Mayan Site.
The main Mayan Ruin is the Chichen Itza Pyramid or El Castillo, but there are other equaly important as El Caracol or Observatory, The Temple of The Warriors and the Mayan Ball Game.