Rio Lagartos is a kept secret in the Yucatan Peninsula. It is a small fishing town in the north side of the Peninsula in the state of Yucatan. The town is the entrance to a wildlife reserve known as Ria Lagartos (Parque Natural Reserva Ria Lagartos).
Rio Lagartos is a magical secret where you'll find peace and a quiet time. In Rio Lagartos you will be able to take tours to the Ria Lagartos where you'll be able to see lots of birds species and crocodiles as well as different types of wildlife. You will also be able to go with the same tour, (on a boat) to Las Coloradas.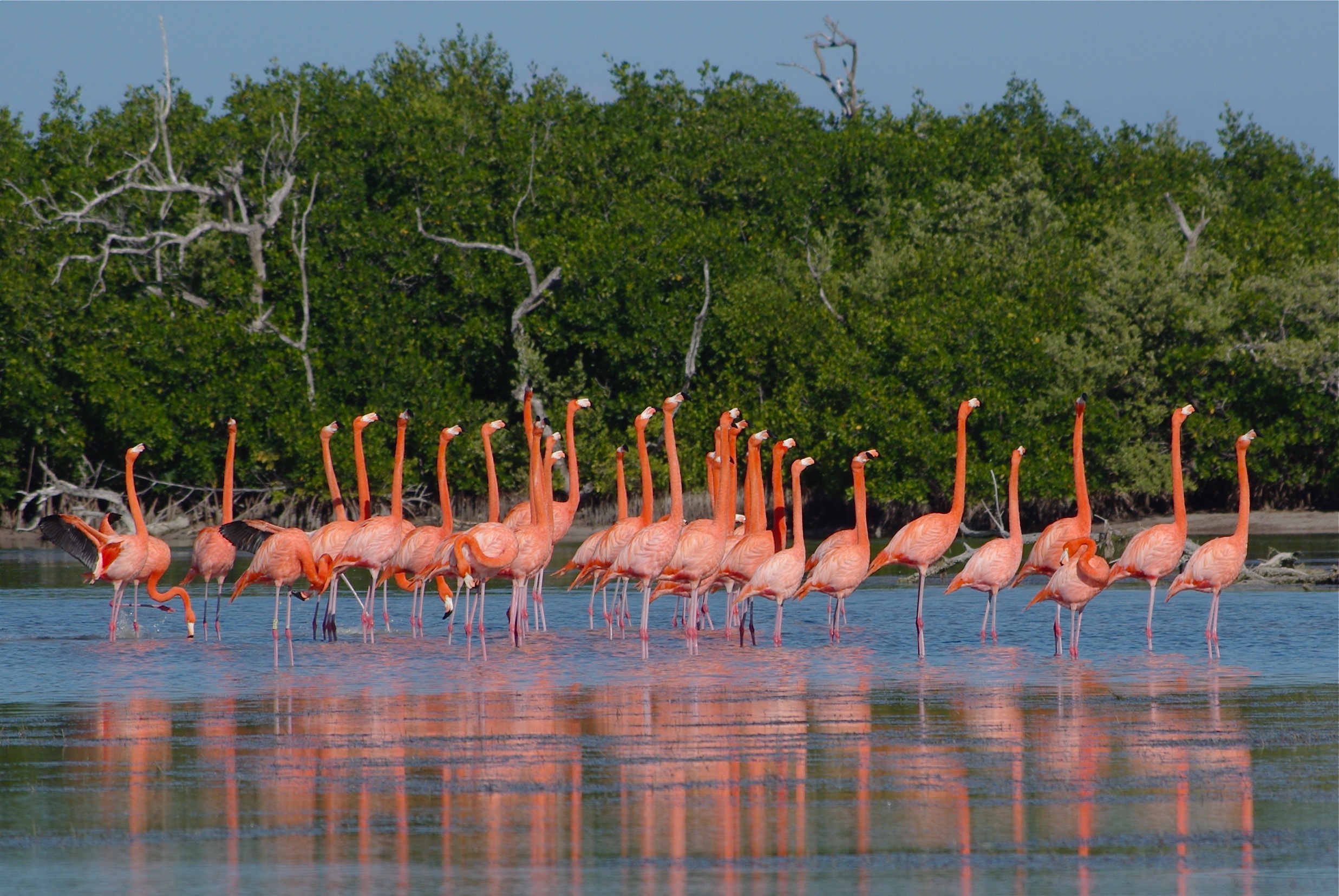 Las Coloradas is a really small town and it has the Pink Lagoons from where it takes its name "Las Coloradas".
The area is fundamental for the conservation of a number of species. For instance, its marshes are the only nesting site for the Caribbean pink flamingo and an important nesting site for turtles like critically endangered Hawksbill sea turtle and the green sea turtle. In fact, the wetlands feature a substantial number of rare, vulnerable and endangered species, like the Rhyncholaelia digbyana.
It is also an important resting place for migrating birds, like the black-necked stilt ,who spends the winters in the region.
The area has long been an ecotourism destination, particularly related to the population of Caribbean flamingos and sea turtle nesting. The last decade has seen a 300% increase in tourism services, including hotels, restaurants as well as handicraft production.
On the other hand, it has traditional fishing and salt mining activities, which have been gradually adjusting to sustainable practices. It also has very limited agricultural activities, in which a pre-Hispanic technique called 'milpa', consisting of slash and burn, is still present. The 'milpas' produce mostly corn, beans, pumpkins and peppers.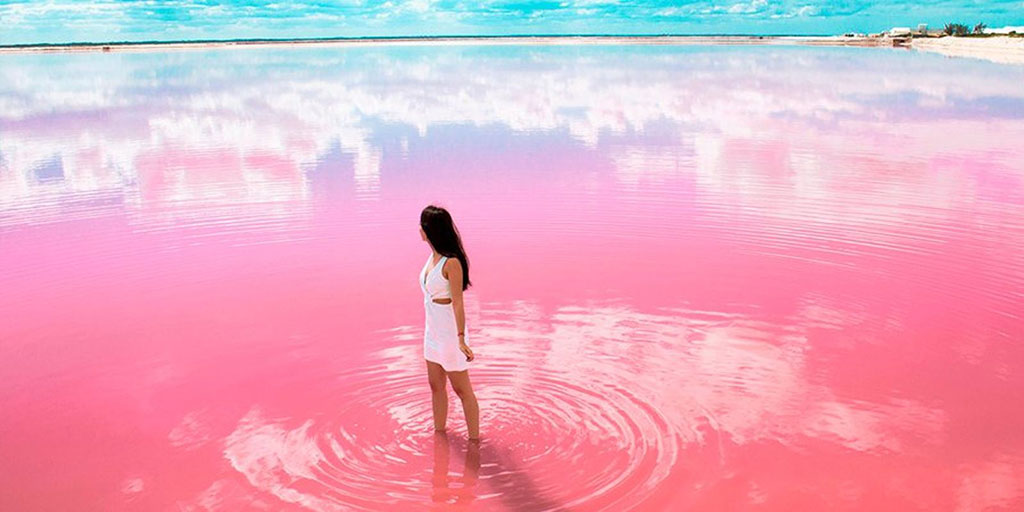 The pink lagoons have this particular color because of specific microorganisms that live here. The water of these lagoons have a particular chemistry due to the production of salt which is the main industry in this little town.
The Pink lagoons are artificial lagoons made by the locals in order to evaporate the water and extract the salt from it.
The pink lagoons have become famous because of the Instagram pictures uploaded to the Social Media Platform.
Rio Lagartos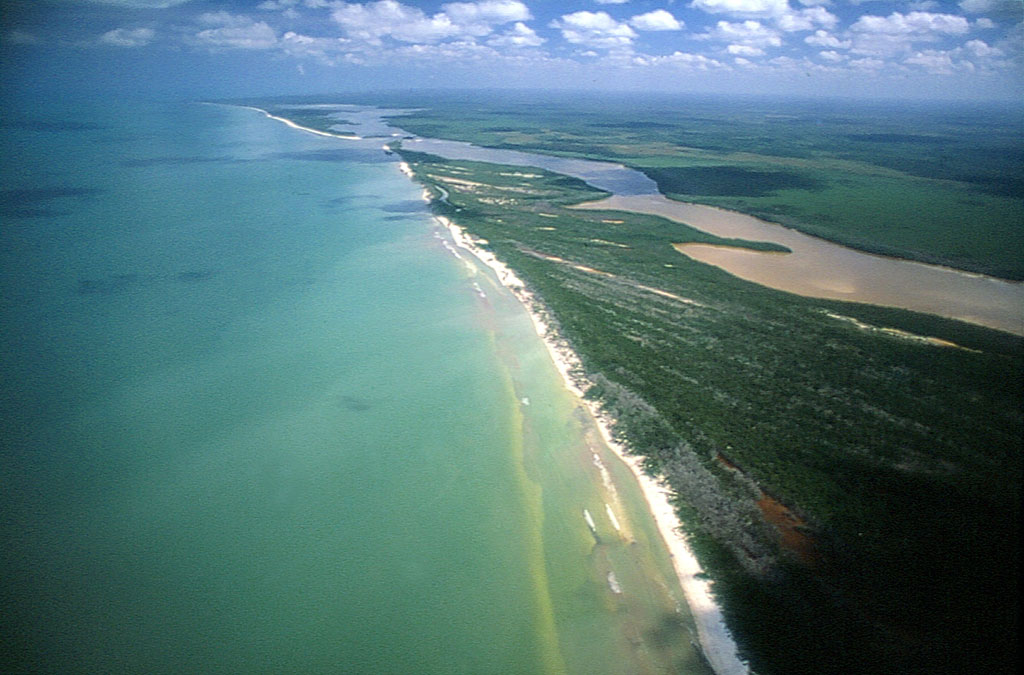 Rio Lagartos is a semi closed body of water, connected to the golf of Mexico thru its occidental part and it is a mixture of salt water from the ocean with fresh water from the land. It is full of mangroves and lots of wildlife among which you can find birds, reptiles, and lots of different fish. The extension of the Ria is approx. 80 km2 with a surface of 12,850 hectares.
The actual territory where the natural reserve lies was once part of the Ecab Chiefdom in pre-hispanic times and there was a Port complex in the archaeological site of Isla Cerritos.