The Church is a Temple dedicated to Chaac, god of rain. The building its located in the oldest side of the whole Archaeological Site of Chichen Itza, right next to the "Nuns Complex" or "Nunnery". It consists of only one chamber and one door that gives acces to the main part of the building. It's similar to a rectangular chapel, and that's why the Spaniards named it The Church.
This building stands out from others because of its perserved state, you can see the details on the bas-relief and stone carvings. The most notable motifs of the decoration are the masks of the rain god with a hooked nose protruding from them, located in the corners.
This monument has a rectangular plan and it is only composed of one piece with a single entrance to the west, the facade presents an imposing decoration that is accentuated even more in the front cresting, the frieze is limited in the inferior part by a wide molding adorned with staggered fretwork and in the superior part by an element in the form of a serpent in broken line, the strip with staggered fretwork is repeated higher in the base of the cresting.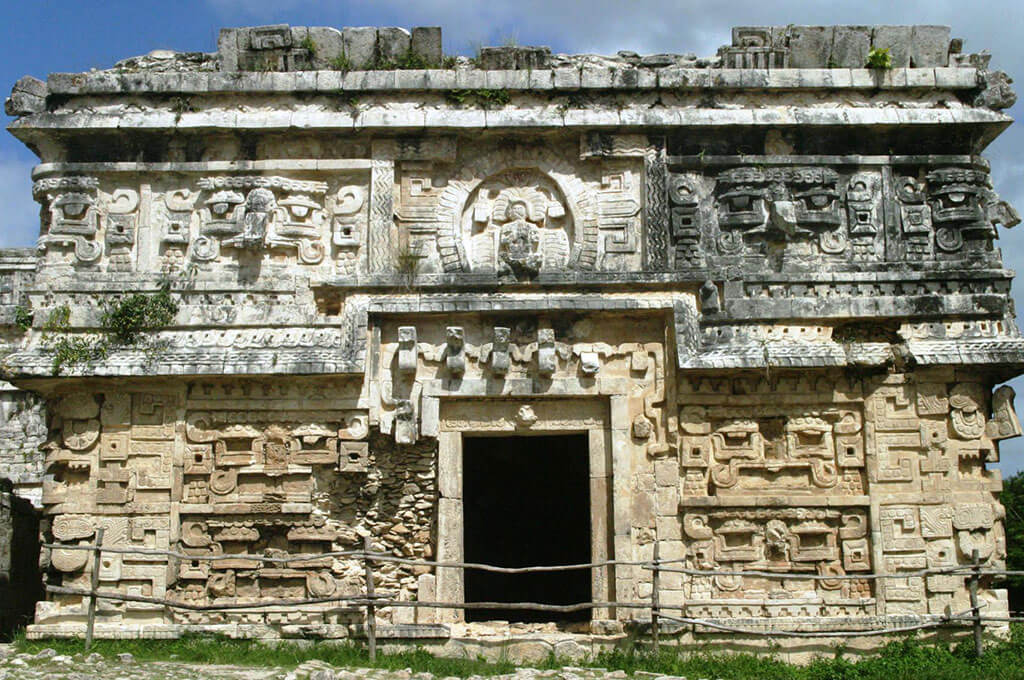 The church is an example of an architectural style widely distributed in the Yucatan Peninsula known as Puuc between 600 and 1000 AD, whose most notable exponent is the city of Uxmal. After 1000 AD, a style that blends stylistic traditions of the Central Highlands with the Maya can be seen in the architecture of Chichen Itza, this stylistic element, among others, was one of the criteria for designating the city of Chichen Itza within the list of World.
Heritage in 1988 by Unesco. At the end of 2019 and the beginning of 2020, INAH carried out a series of restoration works at The Church, resulting in this structure being the only one that can be considered as stabilized and with the certainty of having preserved its heritage values.